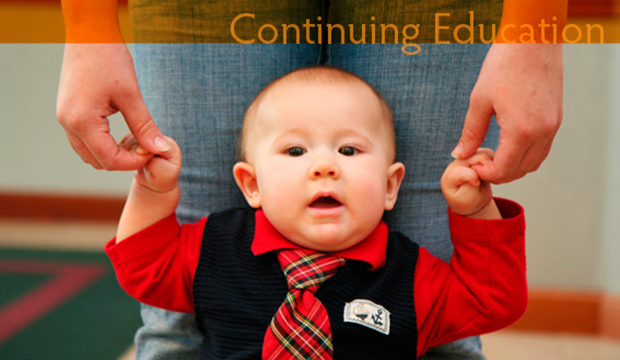 To ensure that service providers in the BCW System continue to grow in knowledge and skills, continuing education requirements have been established for personnel who are Service Coordinators or who deliver or supervise special instruction (Level I and II personnel). Information about Continuing Education opportunities and professional development are available through Babies Can't Wait and other professional organizations.
Babies Can't Wait
Visit the Face-To-Face Continuing Education Opportunities or the Online Continuing Education Opportunities pages of this site to learn more about current continuing education opportunities.
PLEASE NOTE: Project SCEIs does not accept training on CPR because it is a basic expectation for working within the BCW system.
Professional Organizations
Council for Exceptional Children (CEC)
Georgia Association on Young Children
368 Moreland Avenue, NE, Suite 240
Atlanta, GA 30307-1927
Phone: 404-222-0014
fax: 404-222-0107
Zero to Three National Center for Infants, Toddlers, and Families