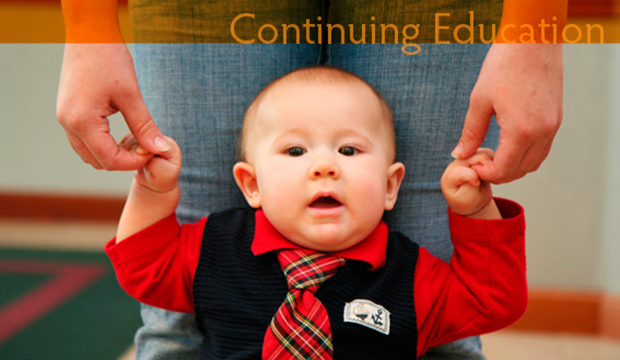 Download and fill out these forms to request approval for CEUs.
FOR ATTENDEES: 
Individuals who wish to document BCW Continuing Education Hours for a conference, training or workshop should use the Individual CEU Documentation Form found below.  Credit will not be available for repeating a course for which the learner previously received credit.
If you are unsure if the program you plan to attend will be approved, you may obtain pre-approval (though not required) by sending the program agenda and/or brochure (before attending) to Project SCEIs.  Please submit pre-approval requests AT LEAST ten business days prior to the event.
For documentation, the program MUST meet the following requirements in order to be accepted:
Documentation must be received by Project SCEIs no more than forty-five calendar days following completion of the conference, training or workshop.
The focus of the conference, workshop or training must be on one of the following:
Children and Families | Birth to 8 (Area 1)
Children with Disabilities and Their Families (Area 2)
A particular disability covered under Georgia's BCW Program. For this category, the requesting individual must submit a statement of justification explaining the pertinence of the training to one's present position.
Continuing Education hours will be determined according to contact hours of the program. One Contact hour equals one hour of instructional time.
If you have any questions, please contact the Project SCEIS office staff at 229-259-5518 or listen@valdosta.edu.
Complete the Individual CEU Documentation Form to request CEUs for a workshop, conference, or webinar already attended OR for which you would like pre-approval. 
PLEASE NOTE:  All submissions should be via email.  
FOR SPONSORS:
Thank you for your interest in obtaining pre-approval for Project SCEIs Continuing Education credit.  The Sponsor CEU Form is to be submitted by the workshop sponsor at least four weeks prior to the date of the event to request pre-approval of the workshop, conference or webinar.  If approval is granted, the sponsor may advertise the pre-approval by Babies Can't Wait for Project SCEIs Continuing Education credit on the program brochure.