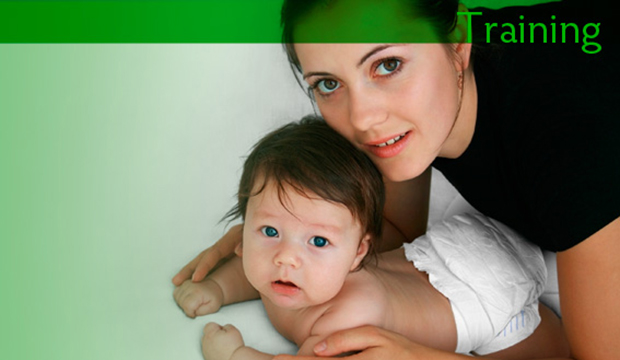 The Praxis Series® tests are used by some states and professional licensing organizations as part of the certification process for individuals entering the education field.  It is one of the products offered by Educational Testing Service or ETS®.  ETS® is a non-profit organization focused on creating assessments for the education field that are based on rigorous research.
Babies Can't Wait Level II early intervention personnel may opt out of the SCEIs training requirements. To do this, The Praxis Test: Special Education: Preschool/Early Childhood (test code 5691 ) must be passed with a minimum score of 159. All exams are computer delivered.
Scores should be reported to Project SCEIs /VSU by using the Reporting Code 5899.
PLEASE NOTE:  Early intervention personnel must start the Project SCEIs Modules OR post a passing Praxis Test® score of at least 159 within sixty days of employment or contract with BCW.
General Information:
Praxis is a two hour test with 130 multiple choice questions. The test assesses knowledge of basic concepts and principles and the ability to apply that knowledge in real-life situations. The four content areas, similar to the SCEIs modules, include development and characteristics of learners; IFSP, IEP development and delivery of services, assessment and eligibility; planning and managing the teaching and learning environment; and family, community and professional relationships.  Visit the link below to review the 10 steps to success for the Special Education: Preschool / Early Childhood exam provided by The Praxis Series®.

Visit the FOR TEST TAKERS page provided by ETS® for other success strategies and additional information. 

Please read: PRAXIS vs. GACE for BCW/SCEIs
The Praxis Series® tests are used to license teachers in many states; since 2006 Georgia candidates for teacher certification are required to take the GACE tests (Georgia Assessments for the Certification of Educators). Although no longer required for teacher certification, The Praxis Series® will continue to offer teacher assessments in Georgia. BCW/SCEIs will continue to use the Praxis II Special Education: Preschool/Early Childhood Test until further notice.
Georgia Locations for the Praxis Test
Georgia Test Centers

7563
Albany – Albany State University
5803
Athens – University of Georgia
5809
Athens – University of Georgia
0073
Atlanta – Prometric Testing Center
5340
Atlanta – Georgia State University
0072
Atlanta – Prometric Testing Center
0026
Atlanta (Smyrna) – Prometric Testing Center
0024
Atlanta (Smyrna) – Prometric Testing Center
3008
Atlanta (Tucker) – Prometric Testing Center
5142
Augusta – Prometric Testing Center
10136A
Augusta – Augusta University
5002
Columbus – Columbus State University
3001
Dahlonega – University of North Georgia
14394A
Dalton – Dalton State College
3012
Macon – Prometric Testing Center
3007
Savannah – Prometric Testing Center
3009
Savannah – Prometric Testing Center
3024
Valdosta – Prometric Testing Center
10843A
Valdosta – Valdosta State University
Registration Information:

 
All dates and locations are subject to change without notice.  Register online to view available test centers and dates for the specific test you are planning to take.
You may register for this examination in the following ways:
Register online:  use the link below
Register by mail: Complete the Test Authorization Voucher Request Form and mail it to ETS; or
Register by telephone:  You may contact the Educational Testing Service for information about scheduling or registering for the PRAXIS at 1-800-772-9476.  Please note: there is an additional $35 surcharge to use this service.
This streamlined system provides Praxis® test takers with the ability to register online for tests. The new registration system is available 24 hours a day, seven days a week and also allows test takers the convenience of rescheduling or canceling a test from the same site.
Upon entering the system, users can conduct searches using either a test code or state of certification. Test takers can view and have access to real-time test dates and seat availability before paying their registration fee. For those interested in scheduling multiple exams, the system can easily process up to four registrations for them and allows payment with credit/debit cards, e-checks and PayPal®.
Some other features of the new registration system include the ability for test takers to view all The Praxis Series® tests listed by format, fees, length of time, dates of availability and testing locations. In addition, the system makes sending score reports seamless since candidates can select the same or different recipients for their tests and later modify them prior to their test day.
Application Instructions:
In order for your score to become a part of the SCEIs database, you must give the testing agency permission to send your score to Valdosta State University. Please be sure to include the following information on the application:
Test Selection:
     Test Name: Special Education: Preschool/Early Childhood
     Test Code: 5691
Recipient Code: 5899  Note: this is a special code for Project SCEIs/Valdosta. 
Passing Score:  159  You will be notified by letter regarding your pass/fail status.
If you must change your registration, test center, test date or request additional score reports, you may call The Praxis Series at 800-772-9476 or online at http://www.ets.org/praxis. You are responsible for making sure your test scores are received by Project SCEIs at Valdosta State University and that the scores have been processed and entered into the Project SCEIs database as a substitute for the modules. Please be sure to follow-up with Project SCEIs.  If you need an additional copy of your score contact ETS.
For information about how the test is implemented in Georgia for Babies Can't Wait personnel, or to check on your test scores please contact Project SCEIs at listen@valdosta.edu or 229-259-5518.